Store your arable crops in optimal conditions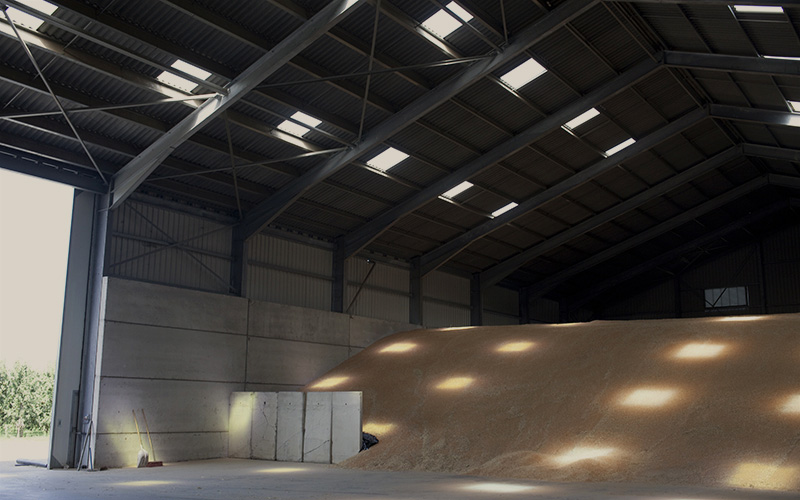 Store your arable crops in optimal conditions
Having appropriate storage facilities is key to keeping equipment, grain, straw or produce in the best possible condition. When it comes to crops and more specifically the buildings they are stored in, two key attributes are usually required. The crops need to be kept cool and dry. Euronit sheets can help with this as they not only have good thermal performance to keep the heat from outside at bay, they also retain moisture to reduce the chance of any dripping on the crops.
As grain storage can create an aggressive environment Euronit FarmTec or AgriBild are ideal for this environment due to their high-quality corrosion resistant properties.
Get the temperature and ventilation right
Get the temperature and ventilation right
To prevent spoilage the sheets can be used in conjunction with ventilation systems to help control the airflow within the building and reduce humidity. This will keep your crops dry and free from fungi and mould. Lower temperatures suppress early sprouting and prolong the storage life of your crops.
Choose efficiency and durability
Choose efficiency and durability
When asked for advice in designing buildings for crops, we know the overall result needs to be practical and safe, whilst keeping to your budget and specification. At the same time, we want the design to fit well in its surrounding environment. We will always strive to supply the materials that best suit our customers' needs and requirement both with fibre cement or metal options.
Factory to Farmer Guarantees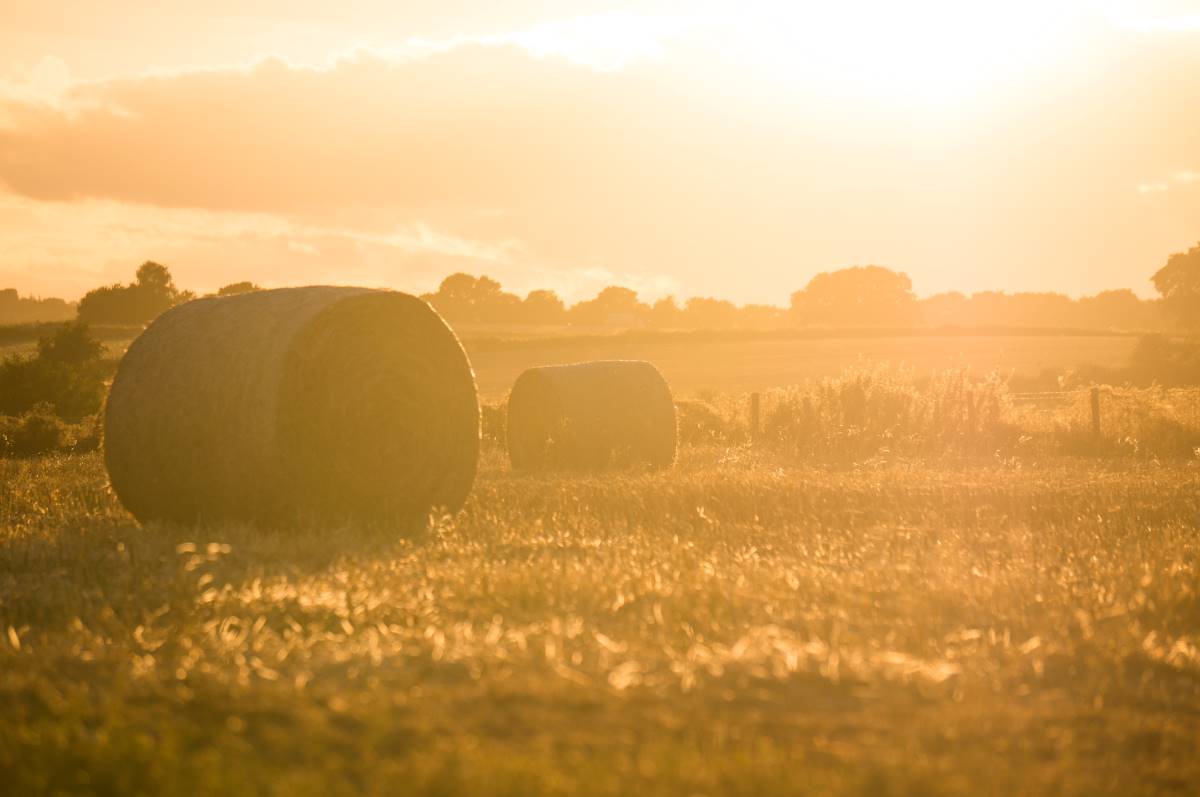 Factory to Farmer Guarantees
For extra peace of mind, our agricultural sheeting comes with a factory to farmer guarantee. Agribild Plus has a 20 year guarantee and our fibre cement Profile FarmTec comes with a 30 year structural guarantee.
Experience and Heritage
Formerly under the name of Tegral, Euronit is our new brand for agricultural products, allowing us to better serve our Irish farmers. With over 80 years' experience, we have been an integral part of Irish farm buildings for generations and are proud to be the farmer's choice.
Need help?
Get in touch for expert advice, technical support, pricing information or to request a FREE product sample.
More information?
Click below to find out everything you need to know about the Euronit range of metal and fibre cement products.