Create a healthy environment for you and your cattle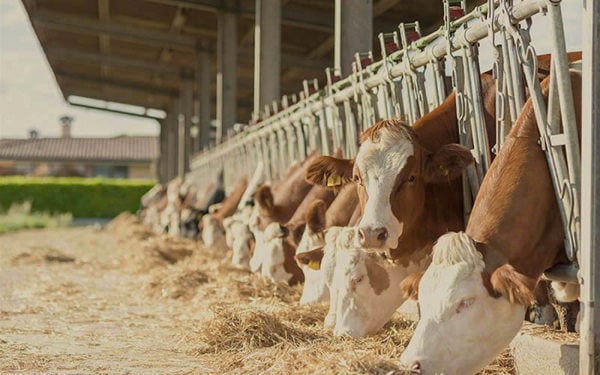 Create a healthy environment for you and your cattle
Euronit have been manufacturing agricultural sheeting, specifically designed for Irish farmers and our unique climate, for over 80 years. Beef farmers have varying needs in their agricultural buildings, depending on farm or herd size, location and orientation, with our range of both fibre cement and metal sheeting, we can guide you for what is best for you and your livestock. Whether it is slatted units, cubicle housing, loose housing or more, we have the optimum solution. Euronit FarmTec fibre cement and Euronit Agribild metal sheeting are both ideal for livestock buildings where exhaust fumes and gases from slurry can create a corrosive atmosphere. Both materials are resistant to the aggressive atmosphere created within a livestock unit. We also offer the full range of ventilation and accessory products to assist the farmer correctly ventilate, illuminate and complete their building.
Building in sustainability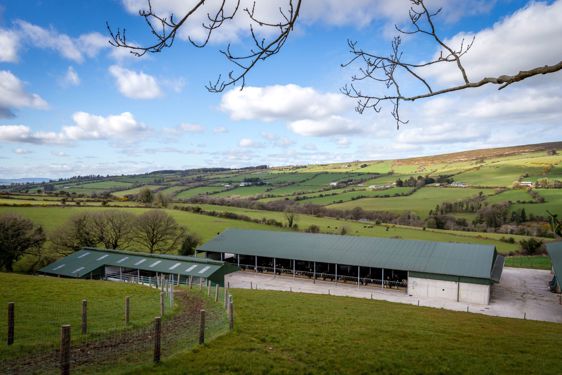 Building in sustainability
Corrosion due to condensation, gases and dust may weaken and shorten the life of any animal housing building. Inadequate ventilation can also lead to unhealthy animals, so it is imperative you choose the right solution for your beef farming buildings.
Traceability and animal welfare are now more prevalent than ever before for our consumers, so it important that you in invest in sustainable buildings that can be adapted to the needs of your livestock to ensure they are happy and healthy.
Reducing moisture and adequate ventilation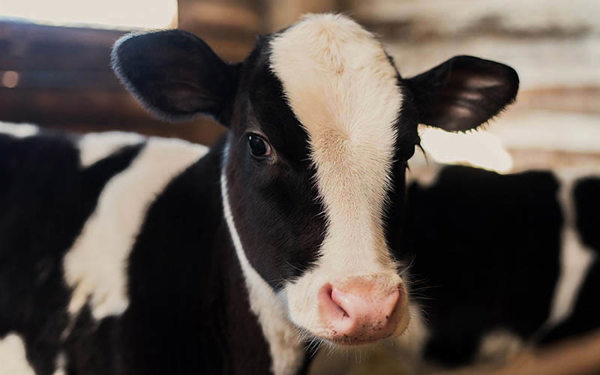 Reducing moisture and adequate ventilation
Good building design is essential to the physical and mental well-being of your livestock. The climate in animal housing is determined by ventilation, temperature, humidity, draughts and dust. Therefore, adequate ventilation is key with beef housing. The aim with all animal housing is to try have the air quality as close to natural outdoor air as possible. Moisture build up in particular can have detrimental effects to your cattle, causing health issues like pneumonia if not managed. Moisture output can increase four-fold in extreme weather conditions. Our sheeting offers optimum thermal properties and will help in keeping the cattle warmer in winter and cooler in summer.
We offer a wide variety of solutions for you to maximise natural air flow, including open ridge systems, raised canopies, spaced sheeting and vented side sheeting.
Euronit Agribild has the highest quality core and finish and when installed along with the correct ventilation detailing will assist in minimising moisture levels in the building. Euronit FarmTec fibre cement sheets can hold up to 25% of their weight in moisture. This keeps the moisture away from the herd, dissipating it through the sheets to promote a healthier environment for the cattle. Euronit Agrivent can be installed as cladding to maximise ventilation.
Factory to Farmer Guarantees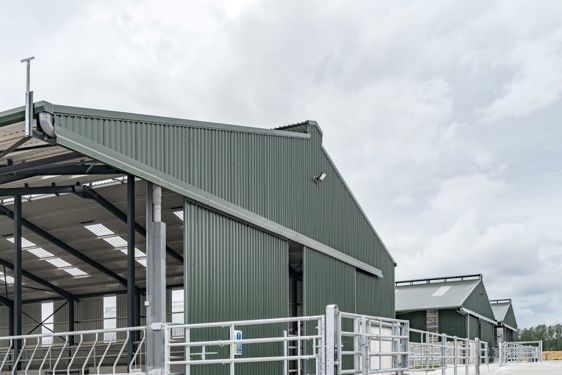 Factory to Farmer Guarantees
For extra peace of mind, our agricultural sheeting comes with a factory to farmer guarantee. Agribild Plus has a 20 year guarantee and our fibre cement Profile FarmTec comes with a 30 year structural guarantee.
Experience and Heritage
Formerly under the name of Tegral, Euronit is our new brand for agricultural products, allowing us to better serve our Irish farmers. With over 80 years' experience, we have been an integral part of Irish farm buildings for generations and are proud to be the farmer's choice.
Need help?
Get in touch for expert advice, technical support, pricing information or to request a FREE product sample.
More information?
Click below to find out everything you need to know about the Euronit range of metal and fibre cement products.