Create a beautiful, safe and comfortable stable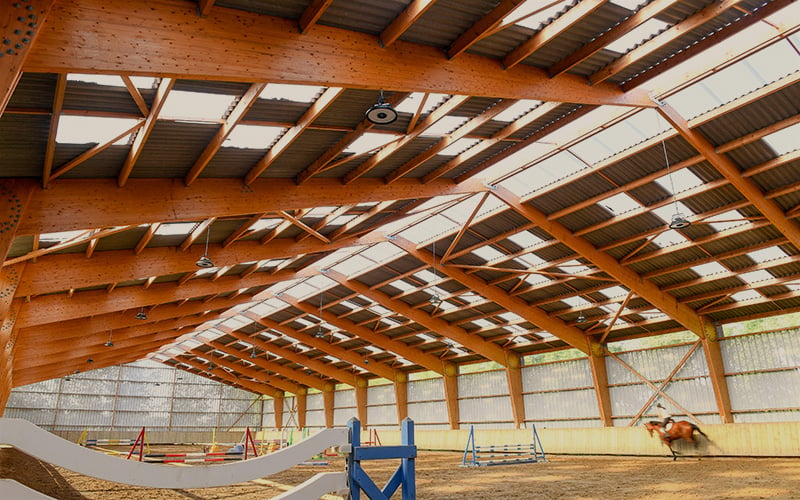 Create a beautiful, safe and comfortable stable
Euronit have been manufacturing agricultural sheeting, specifically designed for Irish farmers and our unique climate, for over 80 years and with our range of both fibre cement and metal sheeting, we can guide you on what is best for you and your horses.
With horses, ventilation, natural light and calm are essential for their physical and mental wellbeing. We offer a range of sheeting, flashings, ventilation systems and roof lights to create the best indoor environment for horses.
Euronit materials are available in a range of colours, profiles and finishes to enhance the aesthetics of your building.
Temperature and Humidity
Regulating the temperature of your stable can be costly, particularly if your infrastructure is clad in poor thermal resistant material. Euronit Profiled Sheeting is made of fibre cement, a natural material that is an excellent insulator.
The financial benefits of keeping the heat in your buildings during colder winter months are equalled by the huge improvements to animal welfare during the warmer summer months, as the fibre cement material provides a cool and relaxed environment for your animals.
Controlling moisture and suppressing sound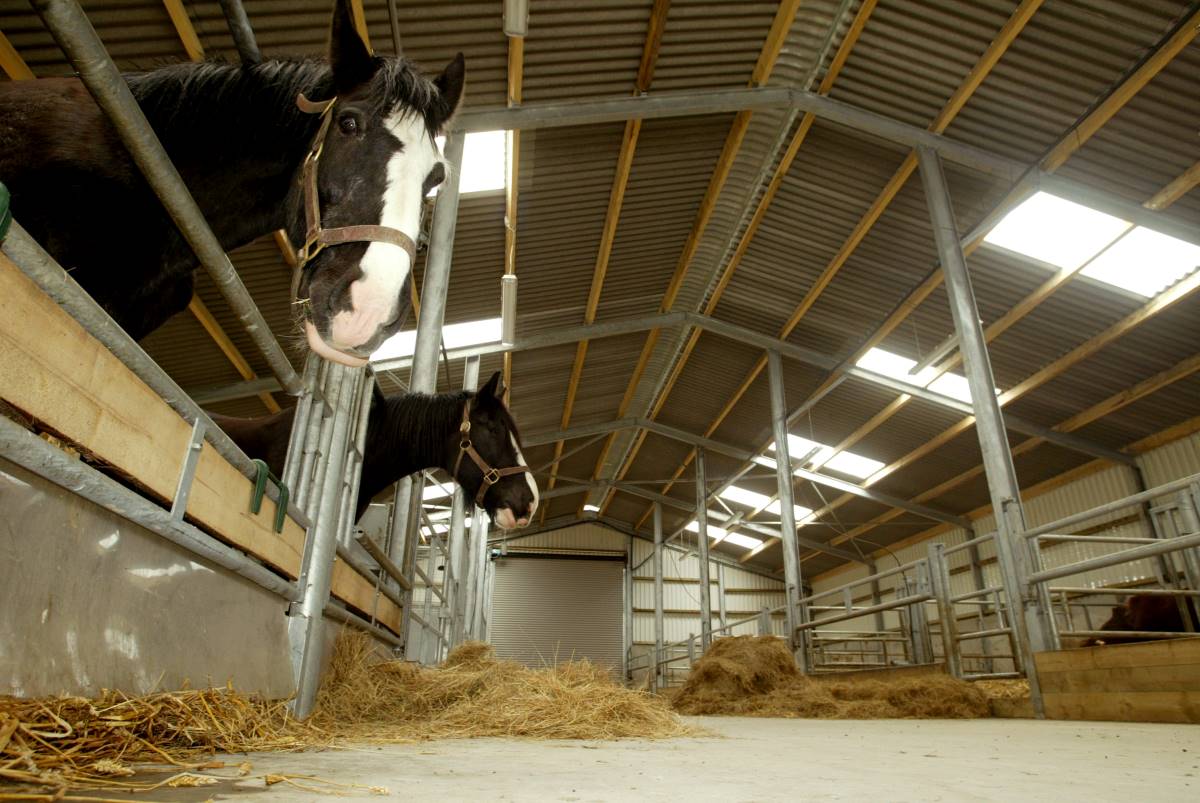 Controlling moisture and suppressing sound
Euronit Agribild is available with Con-Dri application to absorb moisture and reduce condensation. Euronit FarmTec Fibre cement is a breathable material that can absorb the moisture in the air caused by housing animals. The absorption quality of both materials prevents the build-up of condensation, particularly on your stable roofing which would normally condense back to water droplets and either drip onto your horses, or run down an apexed roof and pool on the inside of your stable walls. This can then potentially cause issues with bacteria and fungal build-up at the base of your building.
When it comes to keeping your horses calm and comfortable, the absorbing nature of the material is also important. The resonance of Euronit FarmTec sheeting is lower than any other standard roofing sheet and provides ideal conditions for both equestrian centres and stables. Our sheeting significantly reduces the drumming of rain and internal echoes, thereby minimising disturbance and creating a quieter environment for both the stabling and indoor exercising of horses.
Factory to Farmer Guarantees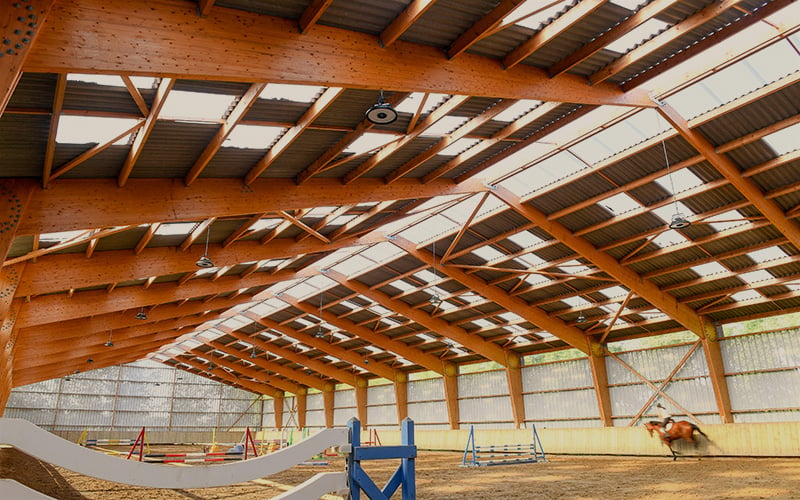 Factory to Farmer Guarantees
For extra peace of mind, our agricultural sheeting comes with a factory to farmer guarantee. Agribild Plus has a 20 year guarantee and our fibre cement Profile FarmTec comes with a 30 year structural guarantee.
Experience and Heritage
Formerly under the name of Tegral, Euronit is our new brand for agricultural products, allowing us to better serve our Irish farmers. With over 80 years' experience, we have been an integral part of Irish farm buildings for generations and are proud to be the farmer's choice.
Need help?
Get in touch for expert advice, technical support, pricing information or to request a FREE product sample.
More information?
Click below to find out everything you need to know about the Euronit range of metal and fibre cement products.