Create a beautiful, comfortable and safe home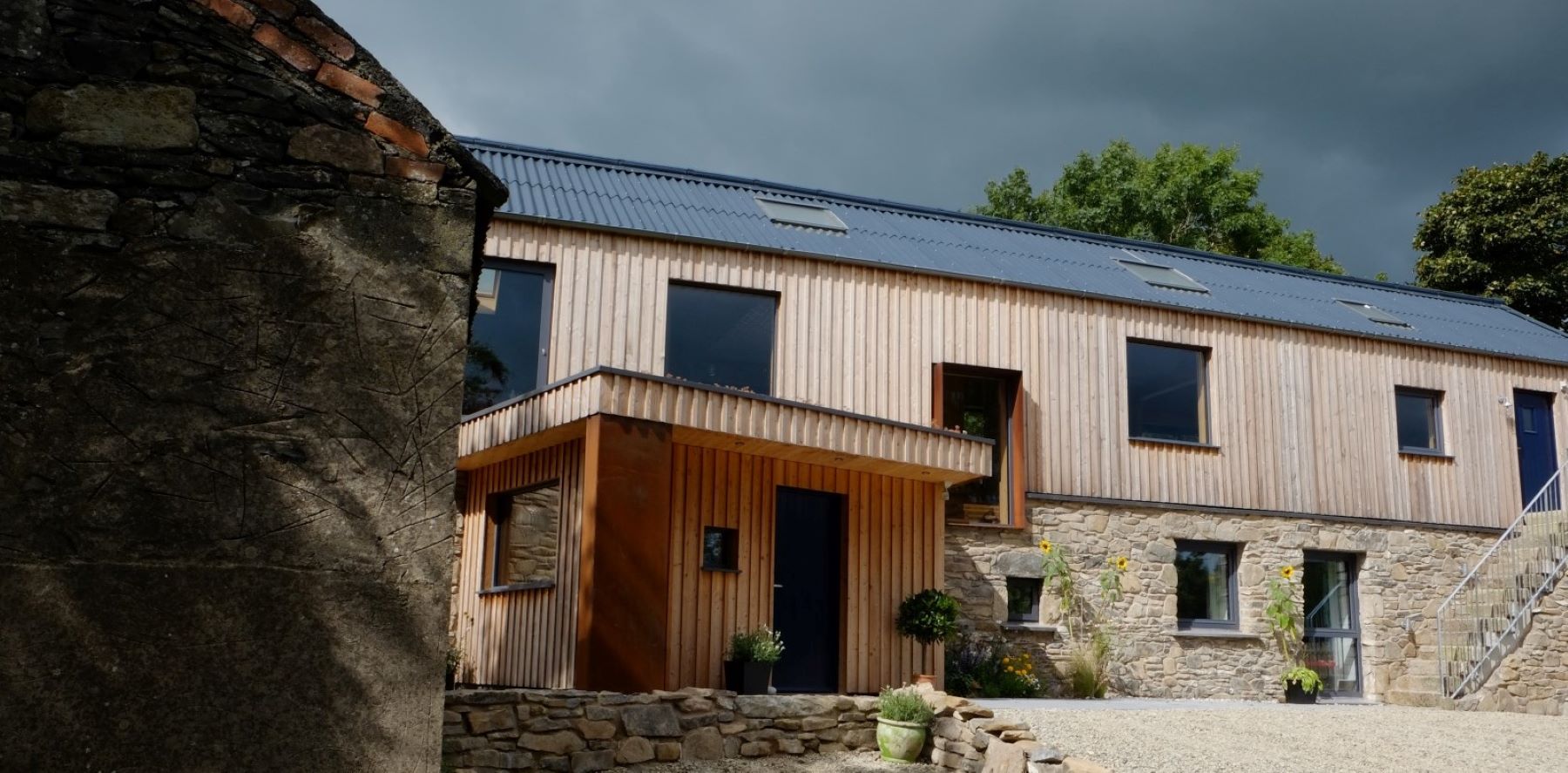 Create a beautiful, comfortable and safe home
Thanks to its energy efficiency, sustainability, durability and distinct design, Euronit profiled sheeting is increasingly a popular choice for residential builds. Its unique and familiar design offers a distinct style for new builds looking to blend in to the natural environments of the countryside or at the same time offering urban developments an opportunity to nod to the industrial past.
Euronit profiled sheeting was developed originally, and still used today, for farming and industrial applications as a hardy, dependable and cost effective siding and roofing solution. Euronit P6 fibre cement sheets has been widely used in Ireland for generations. As a result of its popularity, Euronit profiled sheeting is now an alternative installation option for residential builds that aim to encompass their agricultural or industrial surroundings. Euronit UrbanPro fibre cement sheets is an exciting new addition to this range.
Euronit profiled sheeting is available in different colours. The paint finish is durable and applied in the same factory the sheets are manufactured ensuring a perfect finish for your installation.
Efficiency and durability: The benefits of Fibre Cement Profiled Sheeting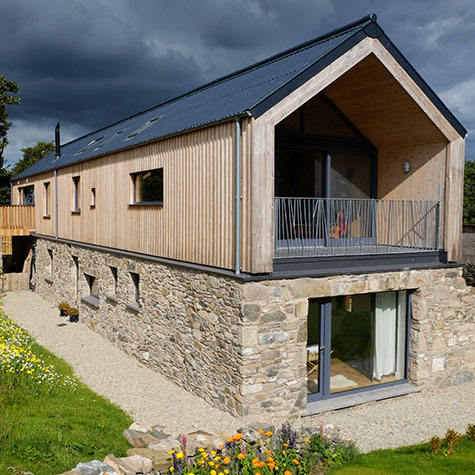 Efficiency and durability: The benefits of Fibre Cement Profiled Sheeting
Fibre cement profiled sheeting is renowned for its energy efficiency, behaviour in harsh environments and notable lifespan. Typically lasting in excess of 50 years, fibre cement profiled sheeting is an incredibly durable product that is low maintenance once installed. Euronit sheets are resistant to fungi, bacteria, chemical and vermin influences - which means you can install it as a solution and allow it to gracefully weather naturally, without any of the typical downsides found in some alternative based exterior cladding applications.
Building combustibility should be a key consideration during any residential build or refurbishment. Our Euronit profiled sheeting is comprehensively tested and is approved to the fire performance classification of A2-s1,d0 to EN 13501-1:2018. As well as sound proofing, Euronit sheeting offers good thermal performance in any application thanks to its natural fibre composition and the way they deal with moisture and heat.
Make a sound investment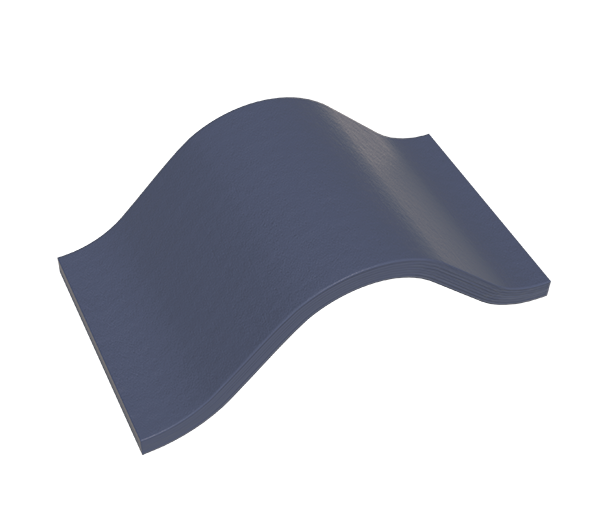 Make a sound investment
Calm is key in a residential building. Tested under heavy rainfall, fibre cement absorbs twice as much sound as metal roofing. It reduces noise, whatever insulation you choose.
Make it safe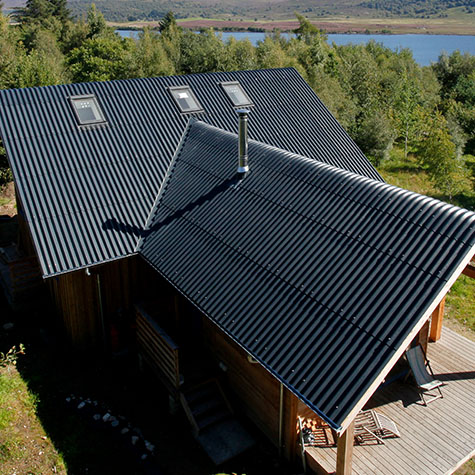 Make it safe
Compared with some alternative residential applications, Euronit fibre cement profiled sheets offer many advantages. In addition to its notable fire safety standard advantages and its resistant to the elements, such as rot, rust, fungi and bacteria – Euronit fibre cement profiled sheets are made of breathable material that have a vastly superior sound absorbing abilities. Tested under heavy rainfall, the sound under our profiled sheets (when installed as roofing) is significantly softer than that recorded under a metal alternative.
Corrugated metal sheets can have corrosion issues and bacteria build up, which are part caused by the metal composition not allowing moisture to absorb and breathe through the material, unlike fibre cement. Warm air which naturally rises and emits from any home is absorbed and dispersed amongst the fibres in fibre cement profiled sheeting, in contrast to cold metal sheeting which would simply condense the warm air back to water droplets which run down the inside panels and pool, causing rot, rust and bacteria build up.
Factory to Farmer Guarantees
For extra peace of mind, our agricultural sheeting comes with a factory to farmer guarantee. Agribild Plus has a 20 year guarantee and our fibre cement Profile FarmTec comes with a 30 year structural guarantee.
Experience and Heritage
Formerly under the name of Tegral, Euronit is our new brand for agricultural products, allowing us to better serve our Irish farmers. With over 80 years' experience, we have been an integral part of Irish farm buildings for generations and are proud to be the farmer's choice.
Need help?
Get in touch for expert advice, technical support, pricing information or to request a FREE product sample.
More information?
Click below to find out everything you need to know about the Euronit range of metal and fibre cement products.